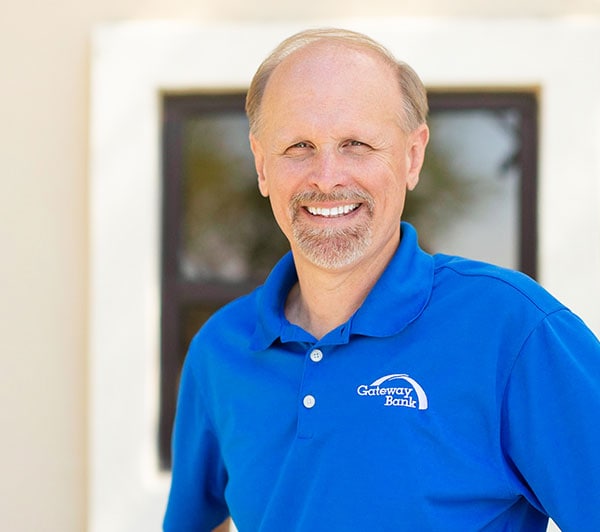 A message from President James Christensen
Thanks for your interest in working with Gateway Bank. Our bank has been consistently growing year over year, and we're excited to continue expanding our team. Beyond simply fitting a job description, we're looking for people who share our deeper purpose and core values.
Since 2007, Gateway has been the only community bank in Mesa, AZ. We focus on serving our neighbors in the Phoenix metro area and bringing the nostalgic banking experience into modern times.
Banking used to be different. We all had a personal banker who knew us by name, would pick up the phone to answer our questions quickly, and stay by our side through thick and thin.
This experience is rare today, but we strive to keep it alive at Gateway Bank. Learn more about our company and open positions below. If you are interested in applying, please send us your resume and cover letter using the form below.
We look forward to getting to know you,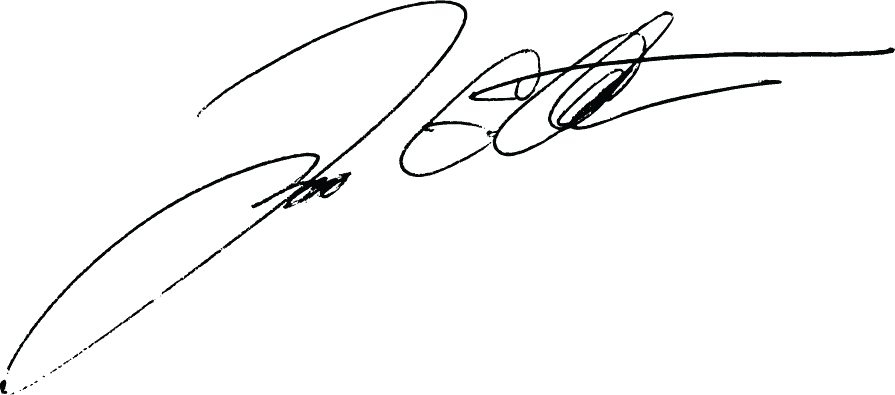 James Christensen
President of Gateway Bank
Our purpose and core values
Gateway Bank's purpose is to serve the community.
We foster community inside and outside our walls by building a family-like environment for our staff, serving local businesses, and partnering with local organizations to give back.
Our values
Family
Gateway Bank treats everyone like family. Whether you're an employee, customer, or community member, you'll get the same genuine care and attention from our team.
Honor
While the big banks have put their staff and customers on the defense, our community can rest assured that we always have your best interests in mind. We're dedicated to being a trusted partner and always doing the right thing.
Personal service
Although Gateway was founded in the desert, our approach is a bit more Midwestern. We pride ourselves on providing a unique customer experience, where we focus on relationships over transactions and personalized service over commoditized banking.
Being proactive
Gateway's customers rely on us to be their partner — a consultative guide who thinks one step ahead, responds quickly, and actively improves their financial situation. We take the same approach with our team, going above and beyond to help one another and support each other's success.
Loan Administration / Operations Manager
Gateway Bank's Loan Administration/Operations Manager is a leader in our Loan Department, overseeing daily loan operations and administrative functions under general supervision and in compliance with applicable laws, rules, regulations, policies, and procedures.
Responsibilities & duties:
Report to the Chief Credit Officer
Support the documentation, closing, disbursement, and servicing of loans, some of which are complex residential and commercial construction, small business, mortgage, and commercial loans. This includes but is not limited to: processing loans within the Laser Pro system, accurately uploading new loans onto core processing system, building new loan files, processing loan extensions and modifications, and assisting with processing paid off loans.
Communicate with clients, customers, outside agencies, and others to obtain important information, solve problems, and provide prompt responses to inquiries.
Draft clear and compliant loan documents, including proper terms and conditions.
Accurately prepare all loan transactions and properly posting to the correct general ledger accounts.
Perform necessary file maintenance to properly reflect loan account status, including but not limited to necessary loan extensions, AFTs, or change in status of the loan.
Provide quality control for loan transactions and new loans: researching and correcting unposted loan items daily, printing the new loan edit from the prior day, and verifying the accuracy of information on the core system.
Assist in verification of complete documentation for loans, tracking loan documentation on computerized tracking system, and assisting with file documentation review.
Maintain loan and note files, including but not limited to timely filing of all documents, maintaining and implementing the bank's standard loan filing system, and updating all loan tracking items on the Jack Henry system accurately and timely.
Assist in accurately collecting and reporting compliance data, including HMDA information and Flood Protection documentation.
Perform pre-closing reviews for real estate loans, as applicable.
Provide notices and reports as necessary for location, including but not limited to printing notices of right to cure, special reports, and daily exception reports.
Assist lenders or other loan administrators in producing, copying, faxing, mailing, and handling correspondence to internal or external parties as needed.
Produce collateral value reports by inputting information into tracking systems and notifying lender of possible deficiencies.
Provide telephone support to loan customers.
Assist Chief Credit Officer with special projects, research, and analysis.
Provide guidance and support to staff and other duties as assigned.
Required skills and qualifications:
5 years of experience in commercial and consumer loan operations
2 years of management experience
Thorough knowledge of loan servicing functions, specifically loan documentation and collateral requirements
Proficiency in Microsoft Word, Excel, Outlook, Laser Pro, Jack Henry CIF 20/20 software, Outlook, and TRID
Strong communication skills
HS Diploma or equivalent
Preferred skills and qualifications:
Associates or Bachelor's degree
Strong organizational skills
Attention to detail
Ability to work independently and productively, and prioritize assignments as per their issues of significance
Gateway Bank offers a competitive salary (commensurate with experience) and a full range of benefits.
Gateway Bank is an Equal Opportunity Employer offering offers equal employment opportunities, regardless of race, religion, national origin, sex, age, sexual orientation, disability or military status.
Customer Service Representative
Gateway Bank is seeking an experienced Customer Service Representative to join our team. Duties include providing outstanding personalized service to the bank's customer base, processing transactions accurately and efficiently, resolving customer issues that may arise, and other duties as assigned.
Responsibilities & duties:
Accurately opens and closes accounts in accordance to operating controls (including legal, corporate, and regulatory procedures) to ensure the safety and security of customer assets
Demonstrates knowledge and understanding of the new accounts system database to manage and maintain customer account information
Assists customers with telephone inquiries to provide solutions to their banking needs
Assists customers with routine account-related requests; researches and resolves account service inquiries/issues; and responds to client inquiries promptly, effectively, and professionally
Performs teller responsibilities
Assists with efforts to identify and implement a positive overall customer experience
Contributes towards fostering teamwork within the department
Performs other duties as assigned by management
Position requirements:
2 years of banking experience
Solid understanding of banking principles and regulations
Proficiency in Microsoft Office products
Intermediate proficiency in bank core processing systems
Math aptitude, and strong written and oral presentation skills
Must have the ability to handle high pressure situations while maintaining composure
Attention to detail is critical
Gateway Bank offers a competitive salary (commensurate with experience) and a full range of benefits.
Gateway Bank is an Equal Opportunity Employer offering offers equal employment opportunities, regardless of race, religion, national origin, sex, age, sexual orientation, disability or military status.